BIMBLE
---
Overview

(No, not Bumble...) Bimble is a CBD drink for your anytime need. What started out as an alcohol alternative has been rebranded into a feel-good, non-intoxicating beverage for working adults who want to get the most out of their days without wasting time on being stressed. The rebrand consists of new brand photography, packaging, and a refreshed style to appeal to the younger audience.
My Roles


Packaging Lead | Copy | Design Research | Photographer | Logo | Art Direction
Team
Delaney Terrero
Art direction lead | Social Media | Website | Collage | Copy
Ymari McCarty

Social Media Lead | Art Direction | Collage | Brand Development
Melissa Guevara

Lead Photographer and Editor | Design Research | Photo Collage | Website
Karsen Jones

Design Research | Collage Lead | Website | Packaging | Brand Development



Mission

Bimble is for the calm conscious minds who deserve more out of their beverage. We know you have a lot on your plate, so we put a lot in our drinks.

Our proprietary blend of full-range cannabinoids gives you a calming effect like no other in next-level flavors. With a non-intoxicating, anxiety reducing drink, get more out of your day: Bimble sparkling drink.


Unique Selling Proposition

Bimble is the only CBD drink with a wide spectrum of cannabinoids. We incorporate more CBD, CBG, CBN, and CBC than any other drink.




Brand Story


Who we are:
Wellness-centered
Approachable
Engaging
Fun
Educational
Self-care
Empathetic
Who we are not:
Intimidating
Overwhelming
Incomprehensible
Lazy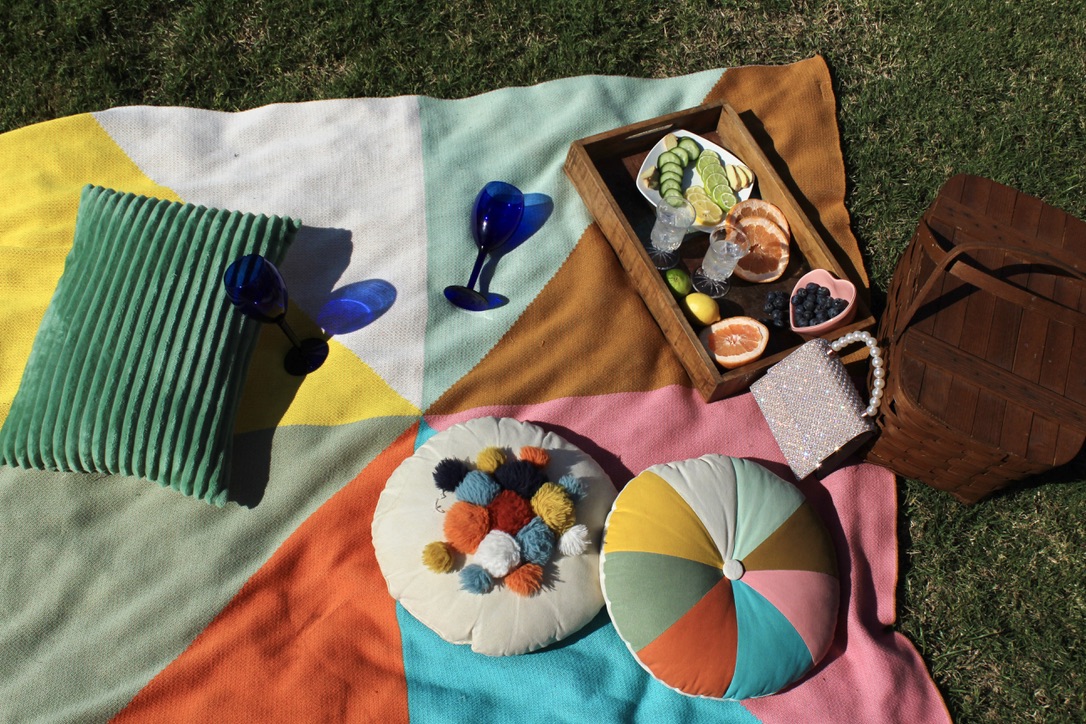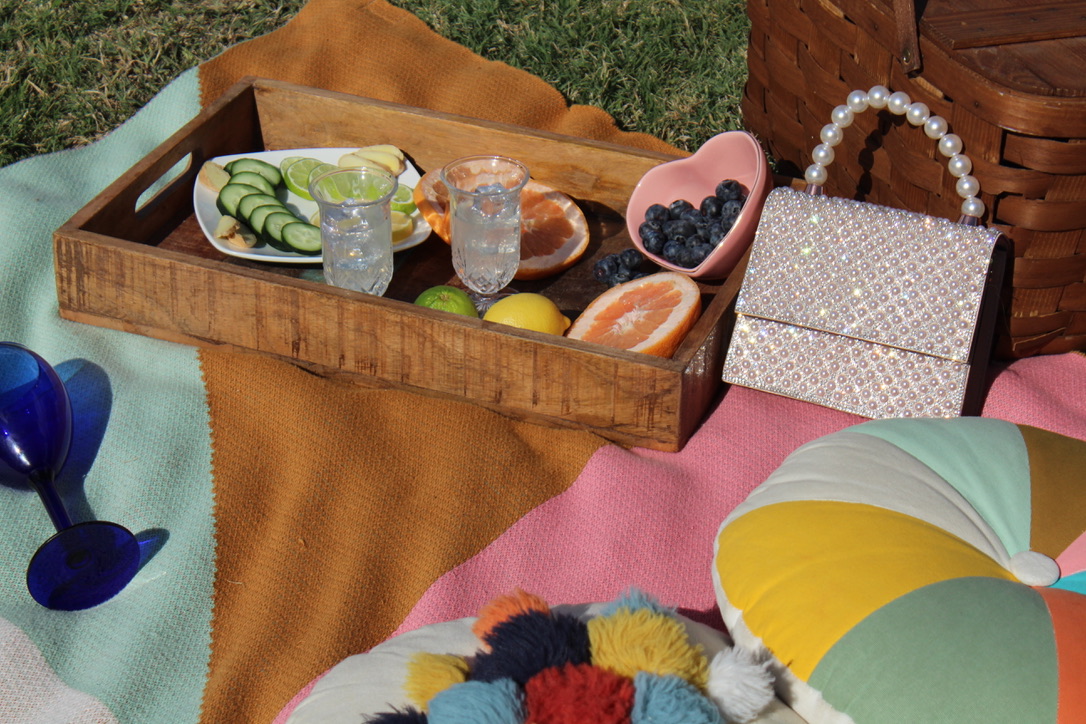 Brand Voice


Quirky
Friendly
Honest





Competitive Analysis



When researching the brand scape, we narrowed down 2 major identifying spectrums: how leisurely the brand is marketed (y-axis) and how many cannabinoids are in each drink (x-axis).


Recess:
10.7mg/can of CBD and adaptogens
Sparkling water

Day One:
<1.77 mg/serving of CBG, CBN, THC, CBC
Sparkling water

Trip:
15mg/can of hemp extract

CBD drink
Vybes:
24–27mg/serving of CBD and adaptogens
Juice, lemonade, and tea

Sweet Reason:
29.820 mg/serving of CBD, adaptogens and herb blend

Evening cocktail blend

Cannabrew:
15mg/can of broad-spectrum CBD oil

CBD-infused alcoholic drinks
Flyers:
20mg/bottle of full spectrum hemp that includes cannabinoids, terpenes and flavonoids. Very little CBG; no CBN, CBC

Non-alcoholic CBD cocktail
Bimble:
25mg/bottle of CBD, CBG, CBN, and CBC
Sparkling drink


Definitions


CBD
(Cannabidiol)

CBD can be derived from hemp or from non-hemp plants. Hemp is defined as any part of the cannabis sativa plant with no more than 0.3% of tetrahydrocannabinol (THC), the mind-altering substance in marijuana.

Benefits include no intoxication, pain and inflammation reducing, anxiety reducing, better sleep, seizure reducing.

CBG
(Cannnabigerol)


CBG is often referred to as the mother of all cannabinoids because other cannabinoids are derived from cannabigerolic acid (CBGA), an acidic form of CBG.

Benefits include no intoxication, digestive and antibacterial benefits, pain & inflammation reducing, and neuroprotective properties.
CBC
(Cannabichromene)

CBC doesn't bind with other cannabinoids but it does bind with

other receptors

in the body which are linked to pain perception. When CBC activates these receptors, increased levels of the body's natural

endocannabinoids

like anandamide are released.

Benefits

include no intoxication, lowering risk of cancer, neuroprotection, neuroregeneration, and analgesic benefits
CBN
(Cannabinol)

CBN is a non-intoxicating compound that is best known as the cannabinoid created when THC ages. For that reason, it's usually present in high amounts in older cannabis.

Benefits include no intoxication, antibacterial benefits, neuroprotective properties, appetite-stimulation, and better sleep


Brand System


The original logo is a wordmark with the tittle under the mark rather than above the "i".
The proposed logo is still a wordmark but in Josefin Sans. The "e" at the end is tilted back to resembled relaxation.



What I learned



Bimble was a really fun project as there were so many new things to learn. I was challenged to help direct a photoshoot and create cohesive compositions, create a collaged packaging style that could easily be transferred across the brand, and work in a maximalist style without compromising the identity of the brand. This brand also required a lot of research in order for the group to decide the brand voice, audience, and overall style.

In the end, this project is among my favorites because the team communicated efficiently so as to create a cohesive style that we all had to agree on and implement across all touchpoints.