---
SMITH ROCK
---
Overview
Smith Rock is a state park in Oregon, USA, known as the birthplace of U.S. sport climbing and for its variety of park adventures. Catering to adrenaline-seeking adventurers, Smith Rock values getting out into nature and exploring the natural beauty of the world.
The proposed rebrand highlights the qualities of the park through its earthy color palette and geometric graphic styles. Final outcomes for this project include, environmental graphics, fleet graphics, merchandise, and advertising.
Accolades
Graphis New Talent 2022—Gold, Honorable Mention




Vision

To preserve a space for adrenaline-seeking explorers to navigate the park and its natural beauty with the opportunity of learning about the history of Smith Rock and its seasonal flora and fauna.


Unique Selling Proposition

Smith Rock is the birthplace of US sport climbing and offers a multitude of outdoor activities for adrenaline-seeking adventurers in Oregon to keep people inspired by the great outdoors.




Brand Voice


Preservation
Dedication
Exploration



Personas


Bio:
Matt is a small town business man living in Oregon with a passion for the outdoors. He enjoys the exercise provided by diverse hiking experiences and finding new flora and fauna on each hike.
Goals:
Getting out to go hiking every weekend
Learning a new fact about the flora and fauna on every hike
Frustrations:
Being stuck in the office all week
Getting bored of doing the same hikes all the time
Being unaware of activities he can participate in at his local park
Preferred Channels Personality
Bio:
As a remote worker, Lorraine makes the world her office. Lorraine's main bucket list item is to visit as many U.S. state parks as she can. As an experienced traveler, she plans every trip precisely, so she can get the most out of each park. This includes participating in park activities and sports, exploring the unique landscapes, and collecting a souvenir from each place.
Goals:
Learn about the beauty of the United States through visiting state parks

Collect a souvenir from every park
Participate in unique park activities or events where possible
Frustrations:
Weather delays to her trips
Missing out on yearly events specific to the park
Preferred Channels Personality


Competitive Analysis


Fort Stevens State Park
This Oregon state park boasts a huge number of attractions including a shipwreck to explore, historic military batteries, over 6 miles of sandy beaches, and an awe-some view of the Columbian River flowing into the Pacific Ocean.
Silver Falls State Park
Silver Falls has numerous waterfalls along the main trail which goes along the cliff-sides of these waterfalls—and even behind them in some cases—attracting nature lovers from around the country.
Strengths
One of the nation's largest public campgrounds
Water/beach activities
Lots of unique places to explore

Weaknesses
Seasonal closures of activities
Weather

Opportunities
Year-round rentals
Guided tours
Educational resources

Threats

Erosion
Increasingly digital world

Strengths
Waterfalls to explore
Horse campground
Educational resources

Weaknesses
Seasonal closures of horse campground
Smaller area in regards to parks
Opportunities
Guided tours
App for activity and educational resources

Threats

Increasingly digital world
Not a lot of room for growth



Brand System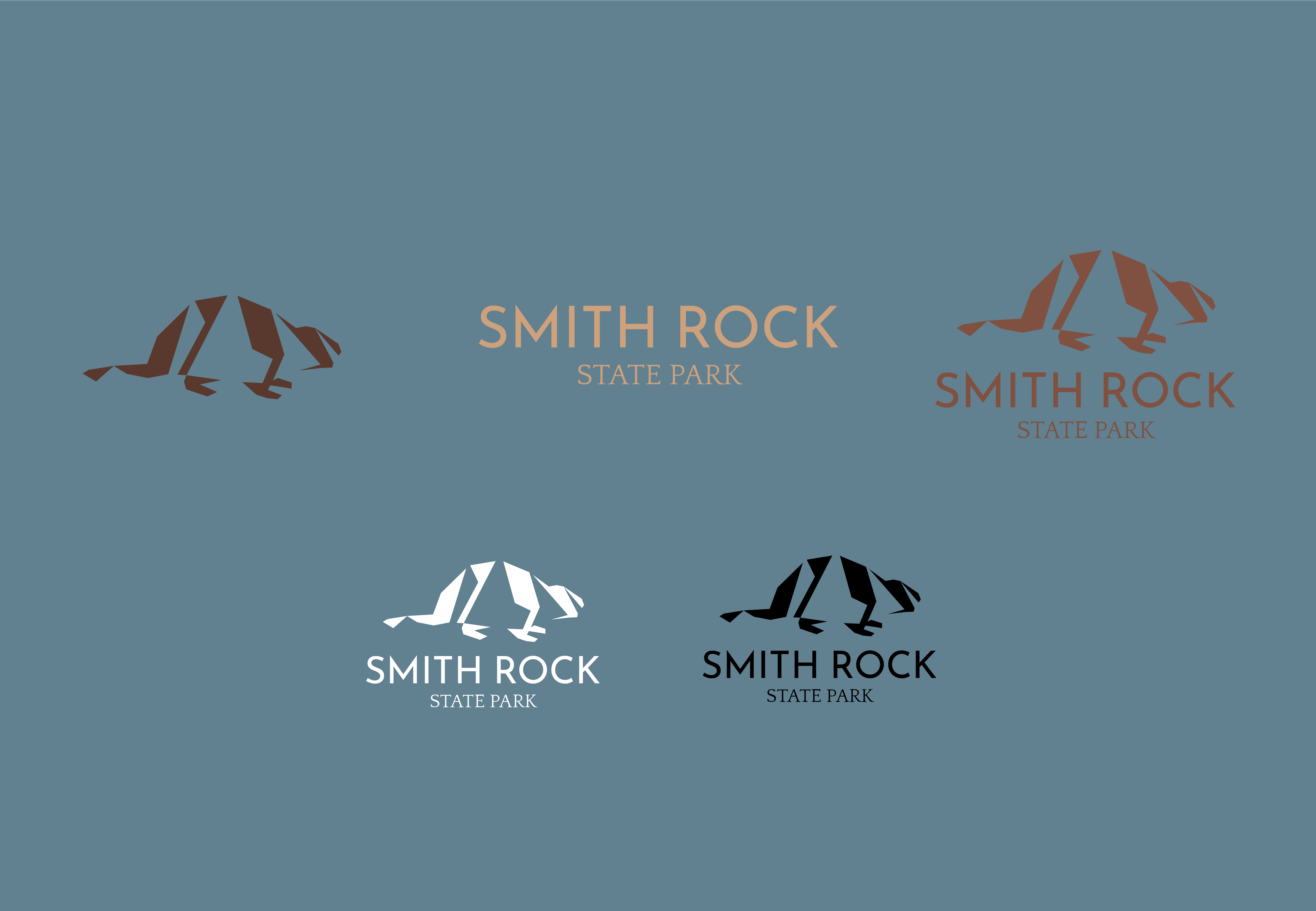 Environmental Graphics






Detailed Map View



What I learned


This project started as a logo expansion for the state park. I enjoyed researching the park and other park branding in order to cater to the specific design needs of Smith Rock. This project was incredibly helpful in experimenting with environmental graphics and I enjoyed the challenge of designing a branded icon system for maps and trails.